Went to
was Digital Mall but now
USJ 19 City Mall with Kasumi, JessL and JessC alongside my CCC aunty~ And that place is so cool!
Point #1: Empty!
Point #2: Escalators are sensors! (if nobody's using it, it stops. And when you step on it, it moves!)
Point #3: Carrefour there sold Pocky! xD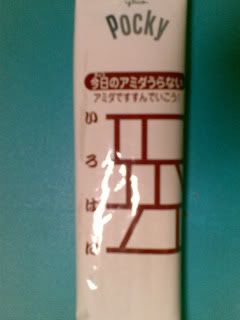 In Japanese, its written "Miruku Koohii" which directly translates "Milk Coffee" :D And it taste good!