Ichiban-kun's birthday! ♥
Dear Arioka,
The first time I realised your existence was on my computer screen, in the drama Scrap Teacher, 24th November 2009. I liked you since then! You acted the best there. I stalked you and realised that your name was Arioka Daiki. Then I realised that you like Pocky like I do.
Yes, I was addicted to Pocky before I knew you LOL
. You are a cute guy, but a macho one too. I love you so much that I do not know how to express it.
Love Miki.
Dedication of my Pocky collection!
I dedicate all these to ARIOKA DAIKI! ♥♥♥
My very 1st Pocky, June 12, 2009
Strawberry is mine. The milk one was my friend's xD
Front
Back
I don't know how to read Japanese so I don't know what was the package talking about D:
2nd Pocky, June 20th, 2009
*
3rd and 4th Pockys, 4th July 2009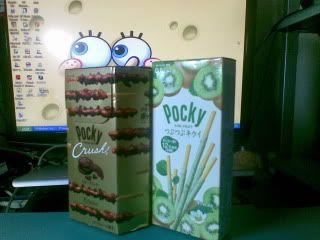 Yes, my computer background is Spongebob. :D
Contents. The strawberry is the above one~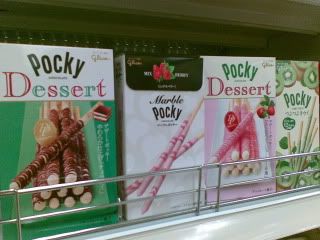 *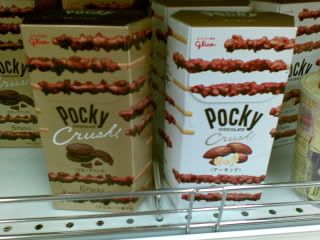 Actually there were so many but I only bought 2. I now so regret because I went back there later and there were none anymore D:
5th Pocky, July 11, 2009
The saru is so cute o.o
6th Pocky, [date forgotten]
*
*
Don't ask me why men. XD
7th Pocky, 27th August, 2009
*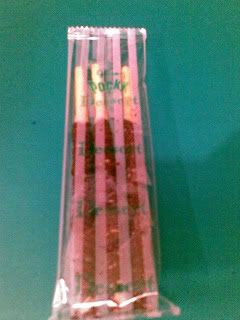 *
Its Tiramisu :D The cream was SUPER THICK!
8th and 9th Pockys, 13th November, 2009
Halloween Strawberry Special and 11th Anniversary Chocolate Special :D
10th Pocky, 10th December, 2009
*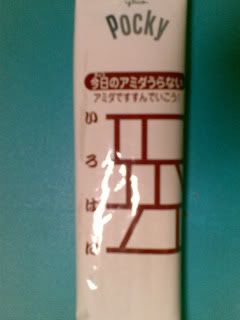 *
As usual, I don't read Japanese so I don't know what is it talking D:
11th Pocky, 23rd February, 2010
*
*
*
12th Pocky, 21st March, 2010
*
*
*
Latest one~ Haven't finish eating yet yo!