Phew~
Just reached home after a [refer to title xD]
My family and I went to Sushi King and ordered a Father's Day special~
But before we entered Sushi King (which is in Parkson), I saw the below..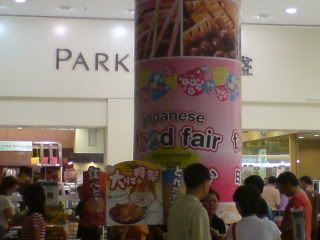 *flail and screamed at my mum*
LOL. She just said don't buy too much because she don't have much cash..
*FAIL- forgot to bring out my own money*
So only bought this-- POCKY Ichigo flavour~
I've opened it, but I haven't eat it~
No picture of how it looks inside.. But, being *coughthecoughkindheartedcoughandcoughgoodcough* girl, I'll describe the internal!
It has 4 mini-packs, each pack with 5 sticks and each pack has lovely-cutey-TOTAL-KAWAIIness ichigo printed on it!
*drags reader back to the main point*
And then we entered Sushi King
packed with people, so we had to line up
.
While waiting, my brother ran towards the Transformers department and went "Fwanfwomas! Fwanfwomas che-che!"
Ok, mind the way he speak, he's just 4.
And of course he got 1. Bumblebee.
*drags reader back again, to Sushi King*
Ordered Father's Day Special..
This below is some egg thingy.. Looks interesting xD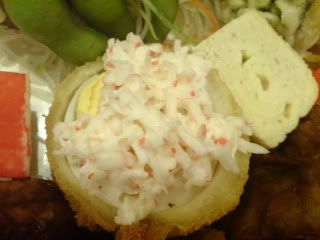 And behold my favourite sushi of all!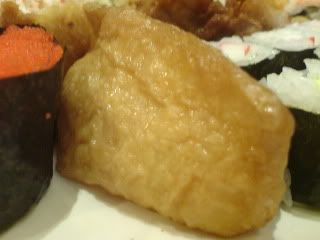 Inari-chan~
While we were going out (and had to pay for the Transformers), I passed by thing cute thing.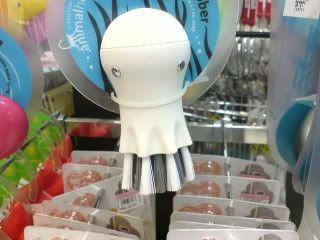 Octopus brush.
LOLOL.
Thats for TODAY.. ^^