But I know you don't mind, blog reader. Because you darn love me, ain't it? Aww, don't deny it! xD
Well! Exams are going to end tomorrow~ But tomorrow's paper is just COMMON SENSE and GENERAL KNOWLEDGE, therefore I'm not studying!
And in conjunction with a special event today, I'm here to post! (or else I'd just wait until my hiatus is over xP)
Today is Arashi's 10th Debut Anniversary! (yes, they have 2! xD) And to celebrate this wonderful day, I edited some images and would like to share it with my fellow blog readers :D
Take #1
Gah, its only one take~ xD
Next, 5 icons! With the words "10th". Not bases!
And bonus, a very cool Sho without a "10th" because I just love him here! He looks so kakkoii~
(tempted to put this as my keitai wallpaper!)

And of course, not to forget Masaki-kun~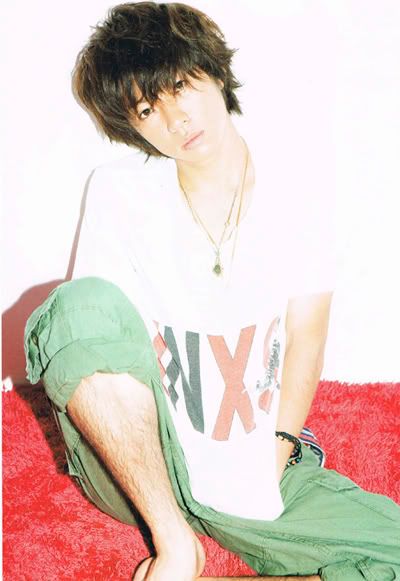 *faints*
My message:
Dear Arashi, I've only became a fan of you during your 10th, and I'm glad I did! Because this was the year you all strive and did great stuffs! Not to forget the recent Arashi Challenge Week, providing fans with loads of excitement (especially the live perf in 3D? Its too cool!) and fun. Besides, your anniversary tour in Japan ^-^ Well, I just hope Arashi will go on until 11th, 12th, 13th, 14th and so on! The faith will never stop~ どもありがとうございます,嵐!P/S: Please come to Malaysia laa~ xD
(highly doubting Johnny's jimushou will come across this post >.<)
Posting credits: Jesychan @ LJ for the scans!
Taking any image?
Please credit!
Icons: me~ (for making them xD)
Take #1 image: me~ for cropping and editing! Haha xD
Others: Jesychan, or me for cropping xP