1.
I forgot some parts of my basketball match yesterday!
When I wasn't into the game, I was practically running around the court aimlessly, and not to forget, I wasn't disturbing the serious players too! :3 Then I got too bored just skipping around, I started singing GO★ and danced along to it, while skipping too~!
Friend#1: Sarah, what are you doing lah...
Me: Dancing! *sings GO★ and dances again*
Then I got a bit exhausted and I stood on a spot and continued dancing to GO★, which another friend of mine kept giving me a weird look. XD
So I was the defender for my team and my team member bounced the ball towards me, I picked it up and held it over my head. My friend ran towards me, attempting to hit the ball (which I held above/over my head). When she was nearly touching the ball, I pulled the ball backwards a bit, which earned a slap on my head instead ._.
She: *runs towards me*
Me: "!!"
She: *hits*
Me: *brings ball backwards*
She: *hits my head*
Me: *shocked* "Ooi! Hit the ball, not the head yo!"
And everyone in the game started laughing.
Friend#1: "You should've seen the look on your face! EPIC!"
Me: "YEAH LAH! She went and hit my head yo!"
2.
Cat-san uploaded J-MELO that had Joe as the guest, in KOJ!
(
Click here for that squishy post :3
)
I will start to download that squishy video once my internet is behaving! XD
tbh, I find the red shirt OKAMOTO'S quite squishy too~ /killed
3.
I've got a new family member! His name is Paul (Jeremy, actually) and he keeps calling mah Mom, Nenek (which means Grandma)! Out of the blue, actually. XD
Once he started it, SaltyCow (who used to call mah Mom, Jerulong) and Marmar started calling her Nenek too. Then, it followed suit by DurianHead (former: RambutanHead) and ebil!Jyen. XD We even called Jack to call mah Mom, Nenek. :3
Seriously, Mom got so fed up about us calling her Nenek! XD (just for fun purposes, don't get hurt, Mom~)
4.
I made 43 Mukai Osamu icons!
Preview:
(Click here for the full icons post!)
Please click on the
entries
tab to view my work ♥
5.
I arrived home today after school to realise that the catering didn't cater for my lunch today. /background music: DOOMED.
So I had to cook instant noodles. This would be my 3rd / 4th time. Usually, when I cook instant noodles, all I just do is..
switch on the stove
set fire (the stove, not house LOL!)
boil the water
put in noodle and seasonings

Since yesterday I already had instant noodles for lunch, I wanted to make it special for today: I add vegetable and eggs. *note: I have never cooked before!
So, what did I do?
switch on the stove
set fire

heat the water
wash vegetables
put in vegetables
put in egg
put in noodle
put in seasonings
AHH! That would be a success! (though I failed a bit while trying to break open the egg XD)
Pictures~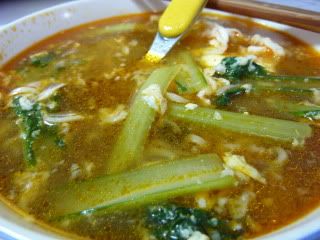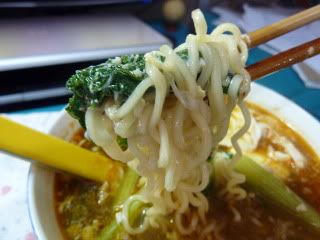 And I had sushi for dinner :3 This, is my favourite sushi of all, Inari! ♥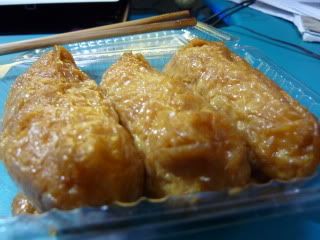 6.
Ah Sam bought me a book. She showed it to me this morning :D Of course, I'm happy loads! Thank you Ah Sam~ ♥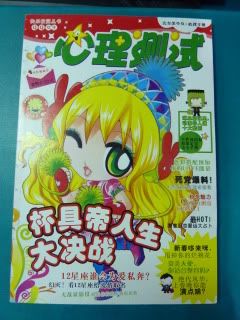 Yeeep, because Arashi was in the back cover! ♥
7.
source
source
8.
I'M SO LAZY TO DO HOMEWORK. And its piling up, seriously. orz